EDGE PROTECTORS FROM PAPER HONEYCOMB BOARD
Paper corners also called edge protectors made of honeycomb board are becoming more and more popular among manufacturers from numerous industries. This is due to their strength, lightness, affordability and environmental friendliness.
Honeycomb corners provide a safe and reliable way to secure shipments and pallets in many industries. It is shock-proof, what makes it ideal to secure delicate items. In addition, they are easy to install. Therefore, these paper corners made of honeycomb boards are an efficient and economical solution for many companies that want to protect their shipments and pallets in a secure way.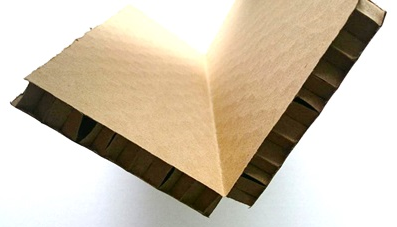 Photo 1. Notched corner
Edge protectors are an essential part of any product. They can be produced in various shapes and sizes depending on the customer's needs. The most common methods used to produce corners are punching, notching and pressing.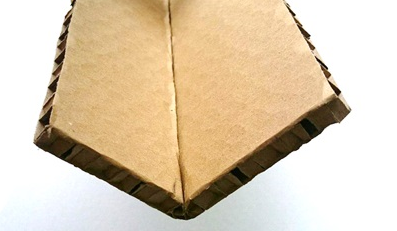 Photo 2. Pressed corner
Die-cutting is a cost-effective method (main image) that uses a die to cut a corner shape out of a sheet of material. Notching is the cutting of material with a saw or milling cutter to create an angled corner. Pressing is the use of an appropriate form of pressure to form a corner shape in the material. Each technique has its own set of pros and cons, so it's important to choose the right one for your project based on your requirements and budget.
Explore our other honeycomb paper board products!